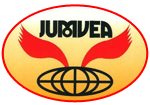 オークションシート証明書新設の経緯
モーリシャスで輸入許可書の申請時にオークションシートの添付が義務づけられておりましたが、近年オークションシートの改竄が目に余り現地の消費者からの苦情が深刻な問題になり日本からの中古輸入車の信頼が揺らいできました。

その後2018年1月22日付けでモーリシャス政府よりGOVERNMENT NOTICE(GN254 OF 2017)の公布がありました。これに基づき日本中古車組合は2018年1月29日より証明書発行業務を開始しました。

関係各位の皆様にはご主旨をご理解いただきご協力をお願い致します。

証明書発行手順
Procedure Regarding the Issuance of Auction Sheet Certification
The Mauritius government required that Japanese auction sheets for each vehicle be submitted along with an application for an import permit. However, the rampant circulation and submission of falsified and illegally altered (tampered) Japanese auction sheets have resulted in a serious matter affecting consumer trust and confidence with importers of Japanese used motor vehicles in Mauritius.

Thereafter, effective Jan. 22, 2018, the Mauritius government officially enacted Government Notice (GN 254 of 2017).  Based thereon, commencing on January 29, 2018, JUMVEA began the issuance of Authenticity .Certificate of Untampered Auction Sheet.

Thank you in advance for your understanding and cooperation regarding this matter.